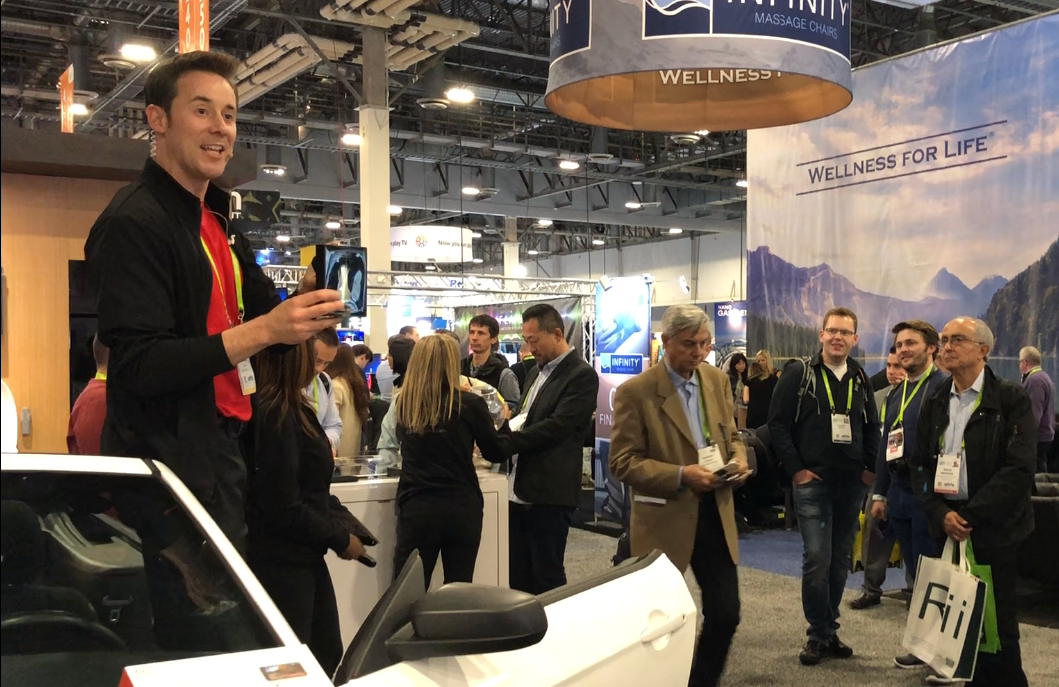 nonda: Today's Technolgy for Yesterday's Car
Does it get any bigger than the Consumer Electronics Show? I started 2018 off at the biggest tradeshow of them all in Las Vegas, NV. CES is where all the newest technology of the year is unveiled to curious consumers, investors, and fans from around the world. Owned and produced by the Consumer Technology Association, it "attracts the world's business leaders and pioneering thinkers".
At CES 2018 I presented for nonda, a Silicon Valley-based company that brings "Today's Technology to Yesterday's Car". Over four days at the Sands Expo & Convention Center, I showcased nonda's incredible products that update any car, regardless of make or model, to many of today's technology standards.
You should have seen people's reactions to these products! There are a lot of startups and products for a variety of uses on the convention floor, but nonda generated a lot of excitement from Day 1. nonda (spelled with the little "n"!) features six amazing products that are easy to use, increase your safety on the road, and very affordable.
The Smart Car Charger not only charges your devices twice as fast as any other car USB charger, but it also three unbelievable features: it saves your parking location in your phone's Zus app (wow!), it monitors your car's battery health, and it's Mileage Log Feature tracks your business trips mileage and duration in easily exportable tax-compliant reports for tax purposes.
Other products include the Smart Tire Safety Monitor, which monitors your tire's air pressure in real time, as well as detect slow leaks. The Smart Vehicle Health Monitor lets your monitor, diagnose and predict vehicle issues and more on your smartphone. The Safety Center clues you in to issues you'd never know about unless you took your car into a dealership. But now you know, right there on your phone!
The Smart Backup Camera connects wirelessly to your smartphone to turn it into an instant backup camera screen. Hey, if your phone is out while your driving, it might as well double as your backup camera! The 170-degree angle is much wider than most factory-installed 140-degree angle cameras, and there's no drilling, no wiring- just attach it to your license plate, pair with the app, and go!
Quick question: right now, do you know where your keys are? How about your phone? Or even your car?? nonda's got you covered with the Car Key Finder. If you're anything like me, being able to easily locate your keys are a life-saver.
If your car doesn't have the newest sound system, but you can't go without your hot playlists, no sweat- the HD Music Adapter is compatible with all cars- even if you don't have an AUX port or other input. Get HD sound quality and hands-free calls with this cool device.
There was a lot of cool new technology released this year. Take a look at CNET's roundup of the latest advances in AI, TV's, the rise of robots, wearable tech, and more!
Thanks for reading - you can view footage from some of these events on my tradeshow reel.
Cheers! - BV